Looking for a simple business-card site to showcase your work? Look no further! With the power of Wordpress and Elementor, we were able to swiftly and elegantly transform our client's outdated site into something much more visually appealing.
Making a great first impression is key, so we put a video behind the company's excellent retro logo as the first thing visitors will see
Buxton & Dawe is an established electrical contracting company with over 60 years of service in the GTA area and across Ontario. These were our goals with this project:
Provide visitors with an overview of the company's services

Display examples of the company's past contracts

Include easily-accessible contact information

Wrap it all up with modern and visually-appealing design
We made sure the landing page displayed as much relevant information as possible, to get visitors up-to-speed quickly. This information includes the following:
A synopsis of the company: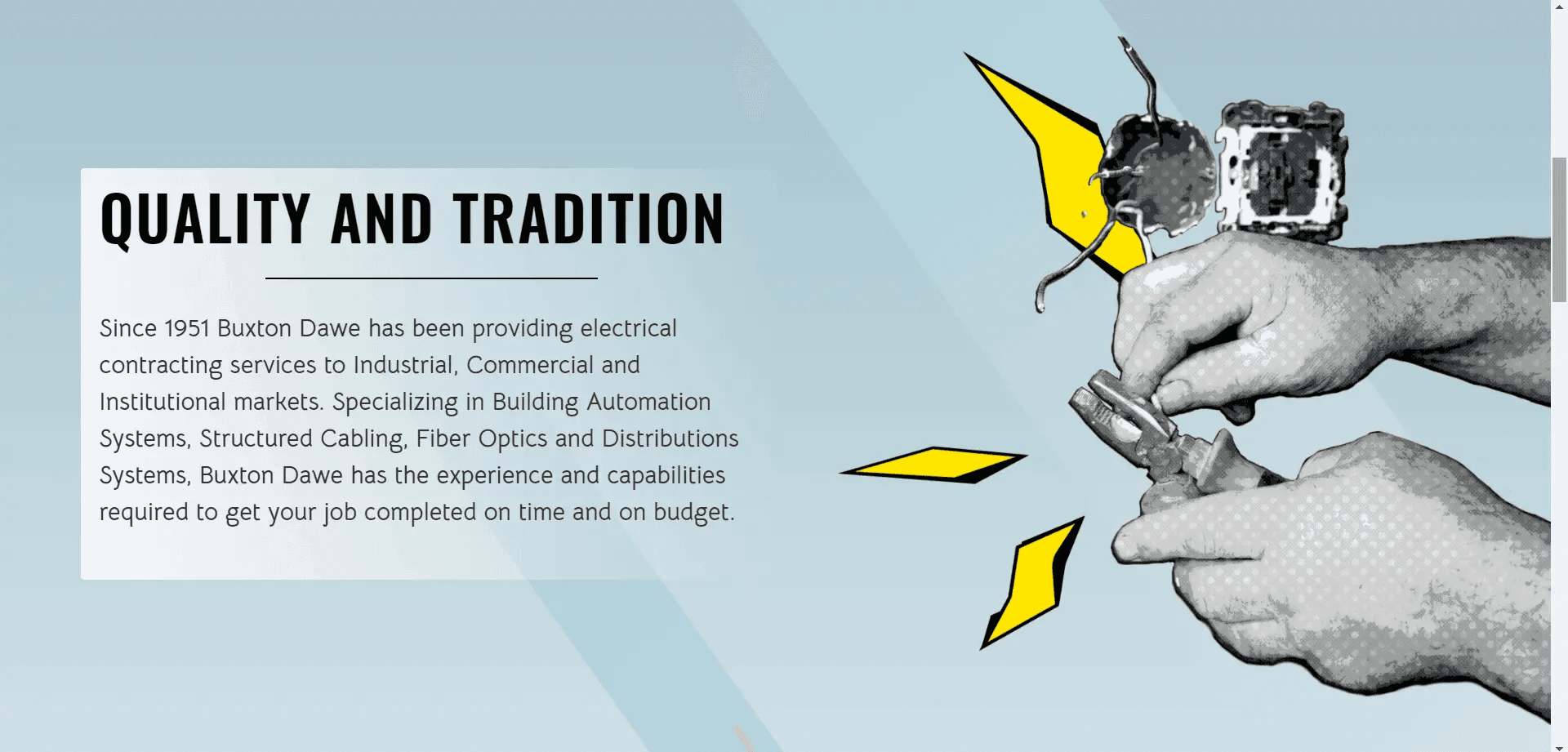 The company motto is displayed beside an eye-catching visual of of hands working on an electrical outlet
A list of services and their descriptions, with links to pages that elaborate on each service: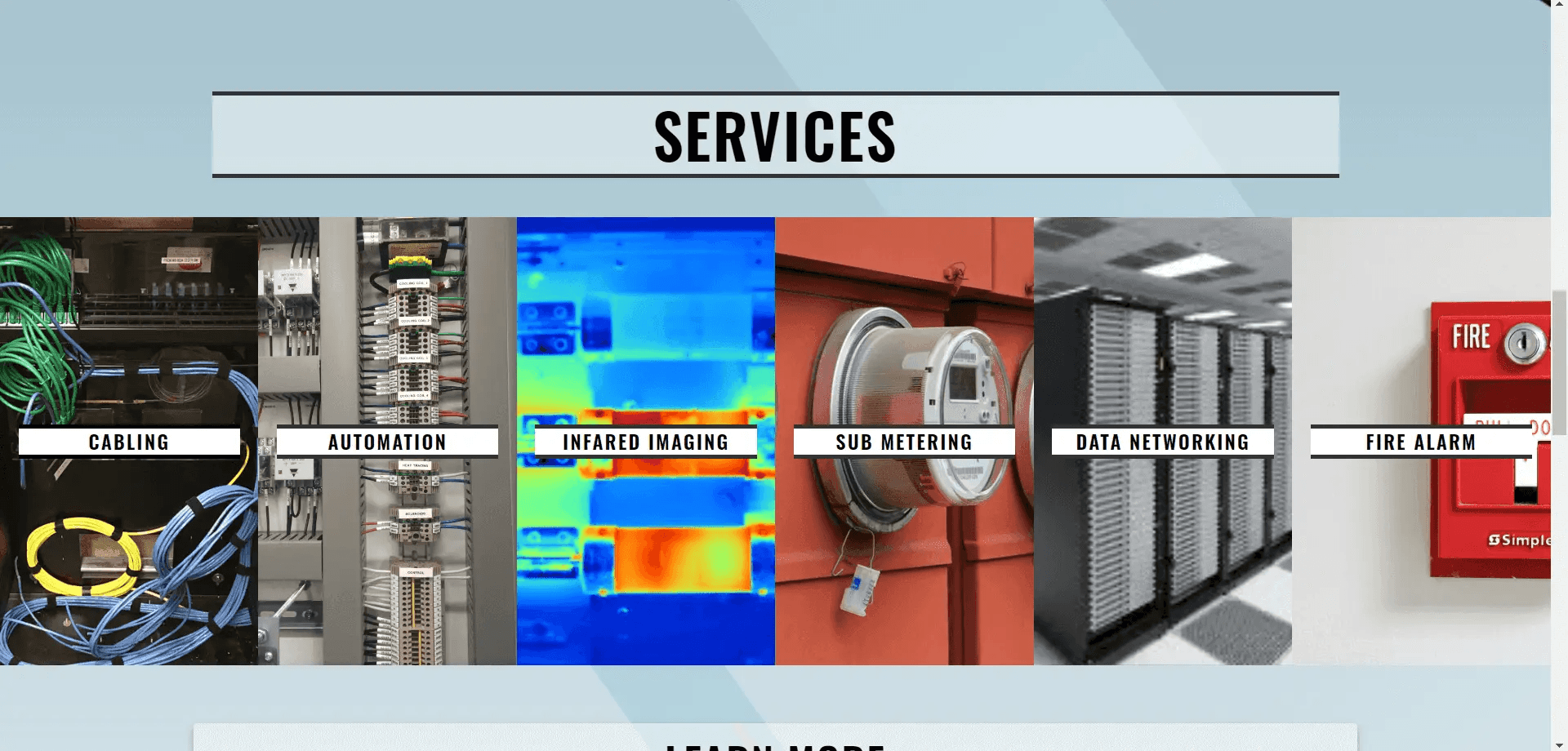 Each of the company's services is prominently displayed in picture form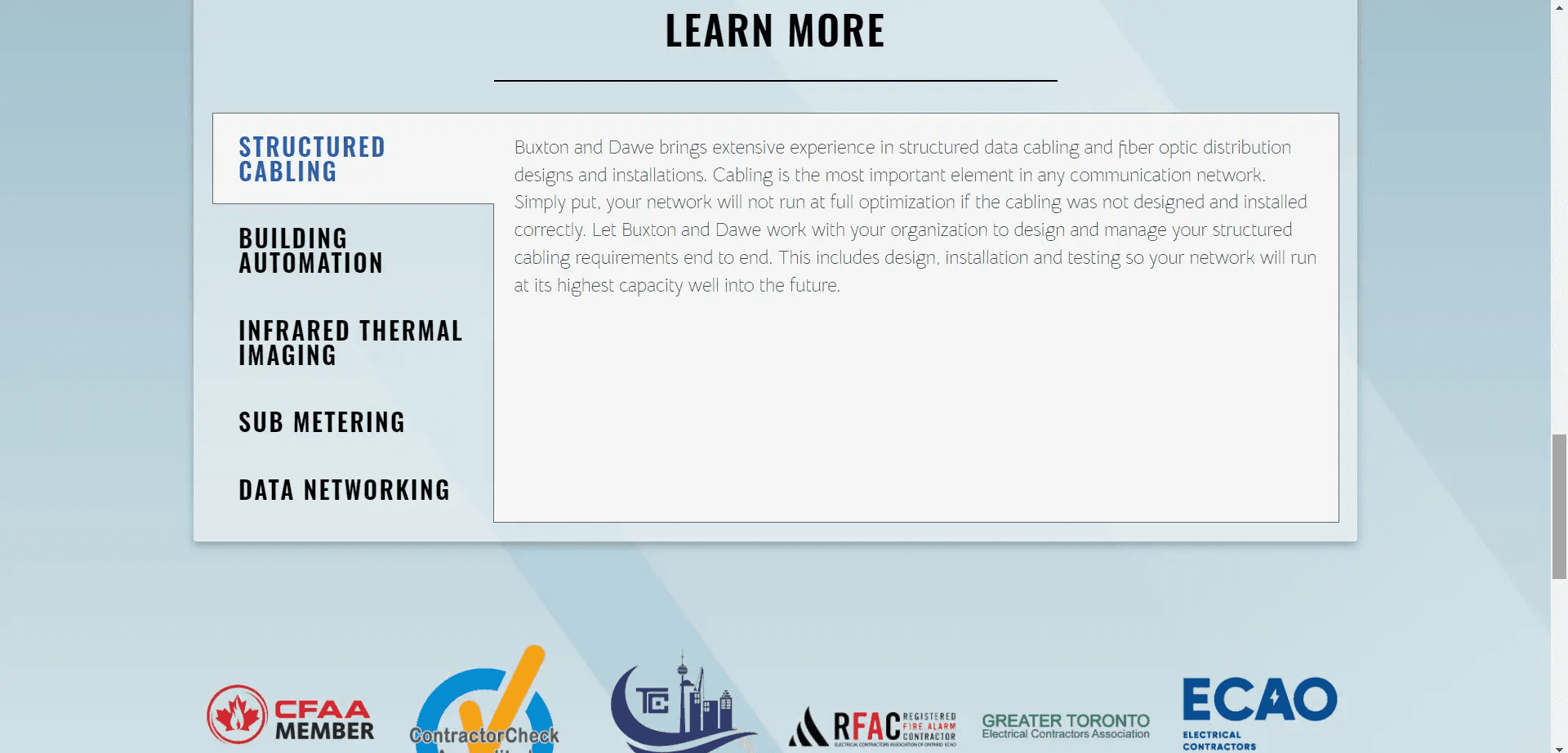 And we put some textual explanations up there, too
And contact information at the bottom of the landing page, in addition to the company's phone number at the very top of each page.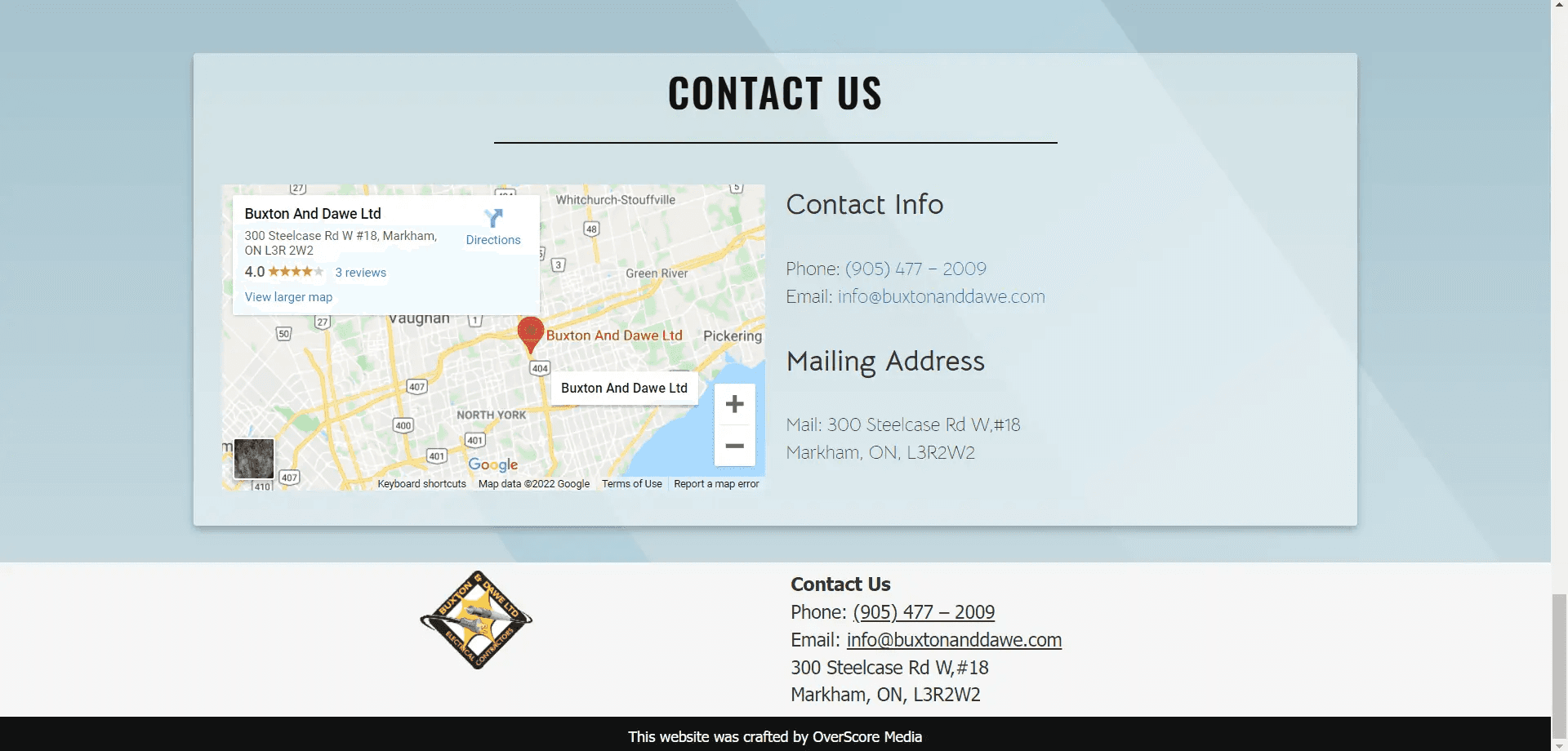 A box showing a map of the company's location, along with their email, street address, and phone number
If visitors are interested in seeing some of the work Buxton & Dawe has done in the past, they can visit the gallery.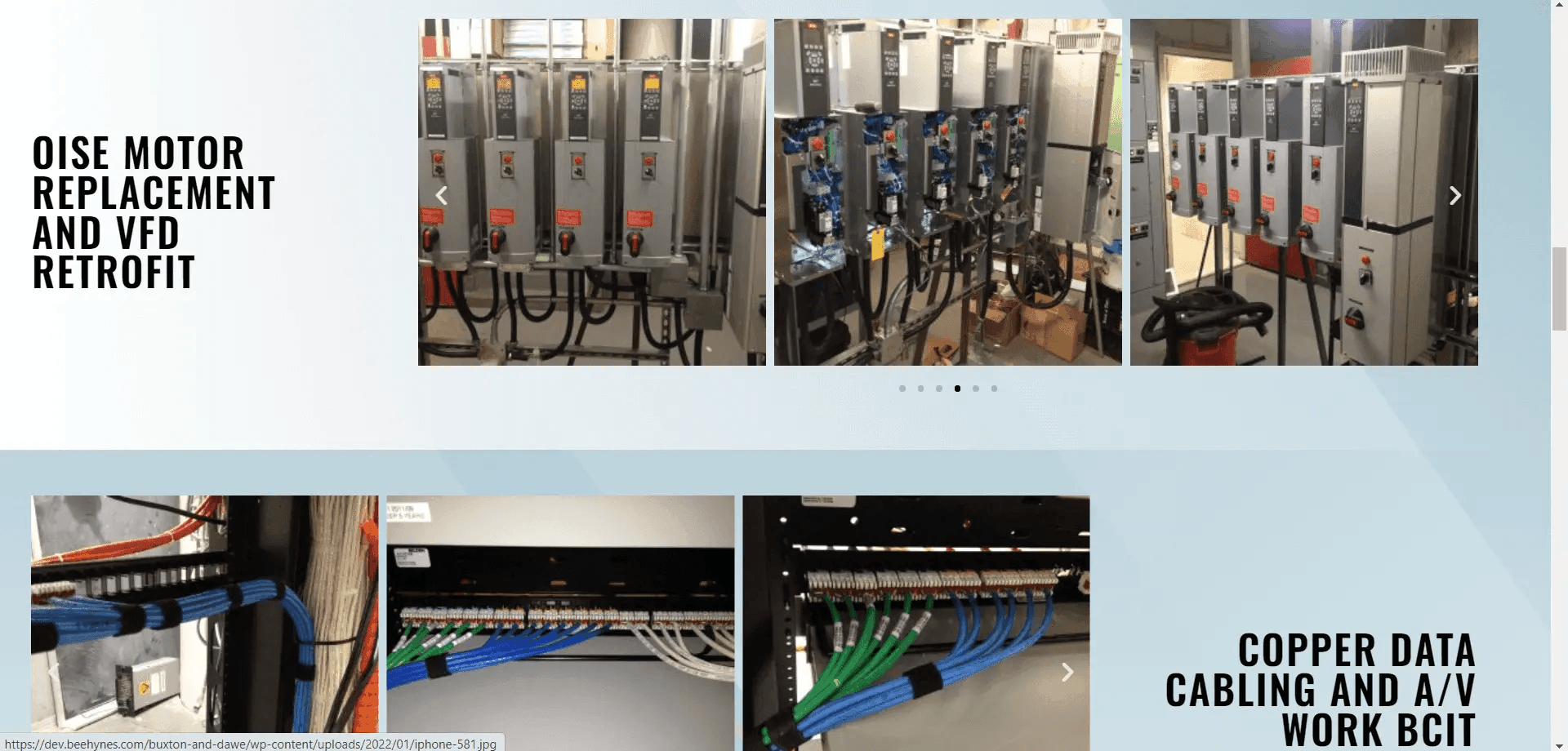 Various past projects get their own sections in the gallery
The visual design was made with simplicity in mind, while still carrying the same boldness as the original branding from decades ago. This is accomplished using light translucent window elements overtop a fixed background, containing a few angled gradients. We used yellow accents in areas like the navbar, to match the company's logo.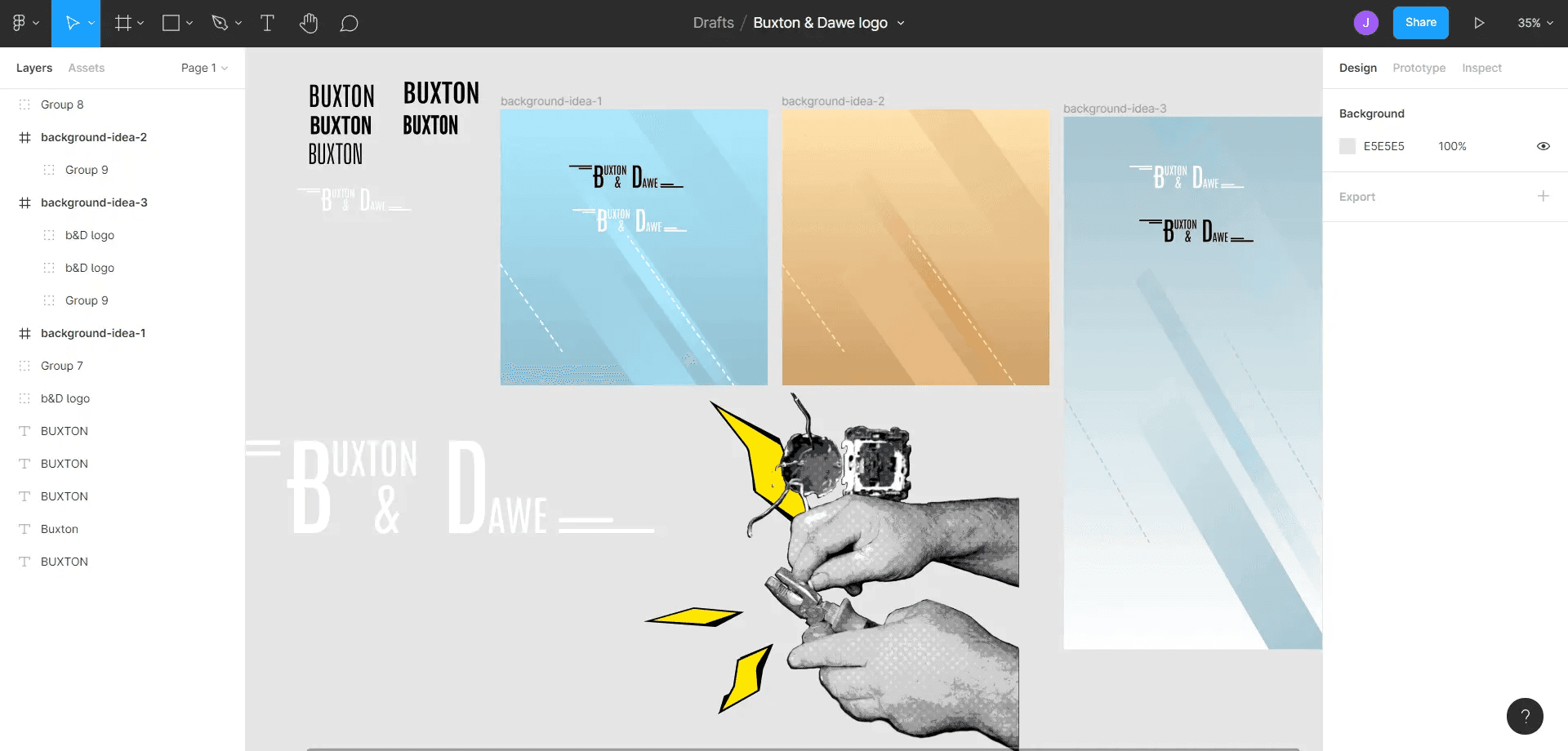 Our Figma mockup board, with several designs in varying stages of completion
This project was made in WordPress Not usually our cup of tea (we like building custom web applications here at OverScore), but it was a fitting tool for the job, since we weren't making anything too complex. WordPress gave us quite a few options for layout configuration, without having to write any code (not that writing code is a problem; we love doing that, too), plus it conveniently organized aspects of development - like navigation, the media library, and styling - into their own separate areas of the admin dashboard, and made editing content after-the-fact trivial.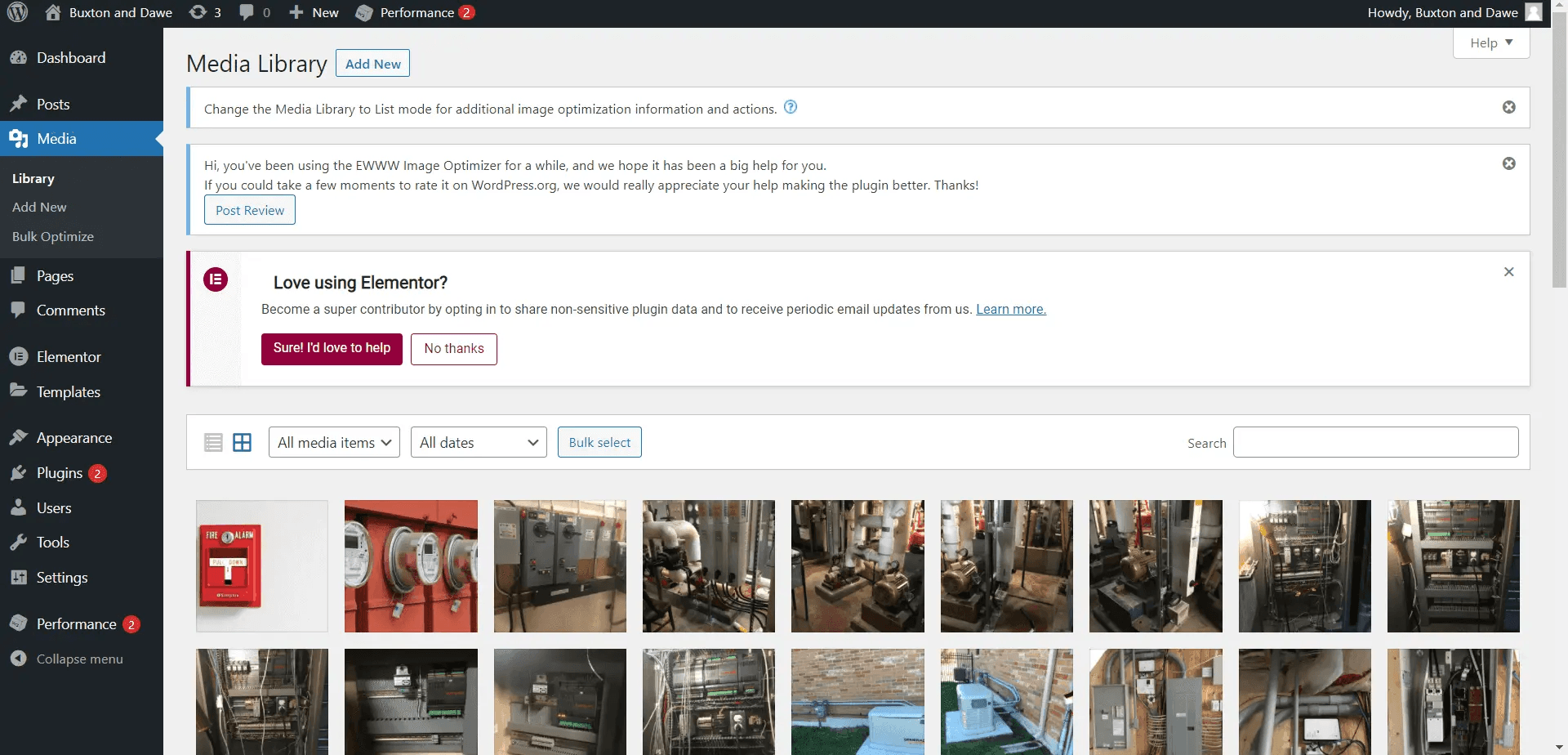 A collection of pictures in a grid on the WordPress dashboard
Elementor is a website builder for WordPress that allows us to drag-and-drop responsive web components onto the page. All elements (minus the navigation bar) on the landing page and gallery were made this way. These include the video background behind the title, services windows, the list of partners/organizations, and the contact window. When used correctly, Elementor can be a powerful and useful tool. In the hands of someone with limited web or design experience, however, we believe it could be quite cumbersome.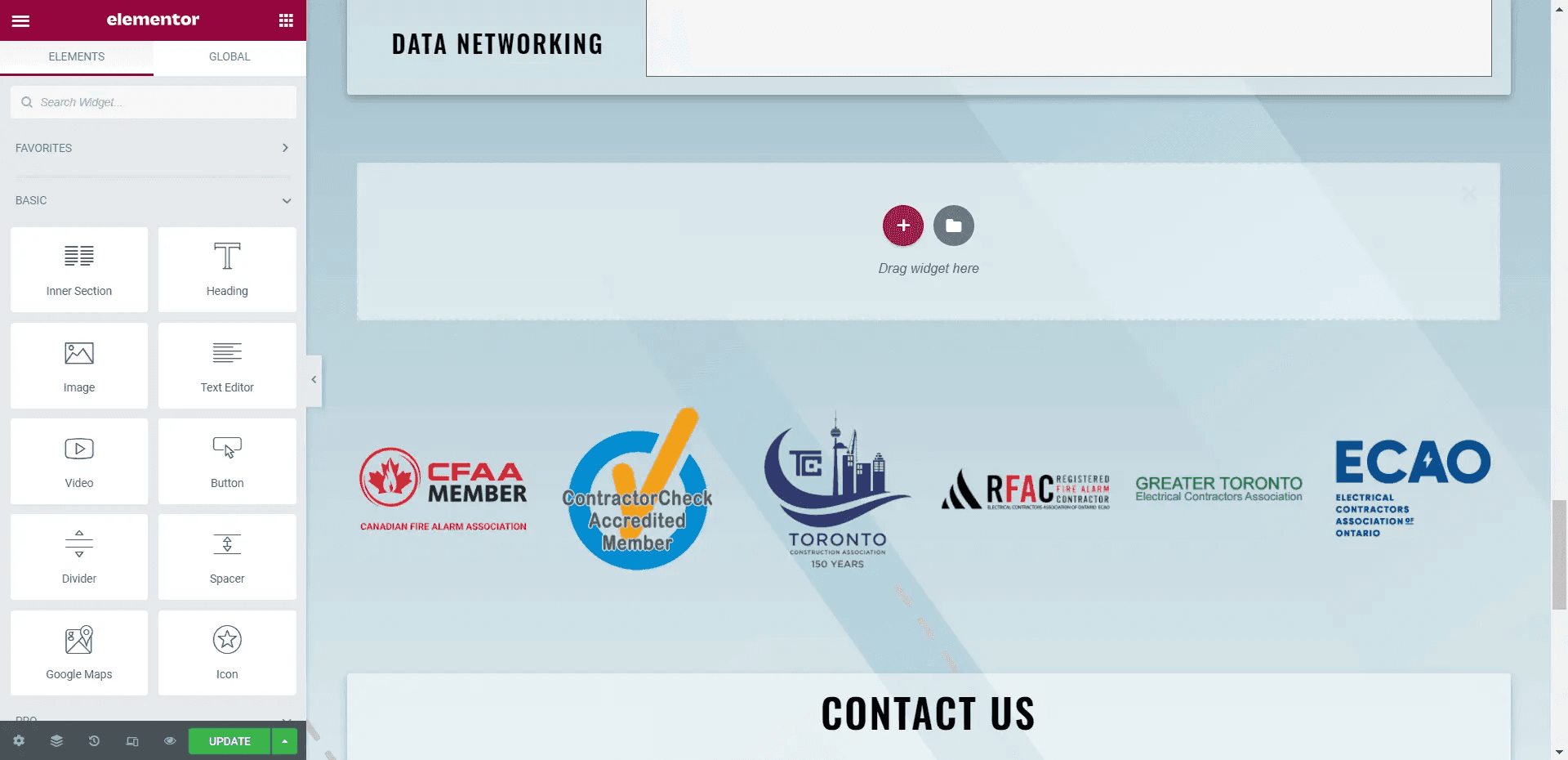 The drag-and-drop website editor provided by Elementor. Not a panacea by any means, but it's usable
In conclusion, Buxton & Dawe was a great learning experience for our team. We were able to build a WordPress website with Elementor that didn't look tacky (a surprisingly difficult task) and was packed with functionality. We believe the finished product allows the ethos of the company, certainly one of quality and tradition, to shine just as brightly as the examples of the many impressive projects the company has on display.